Primobol 100, British Dragon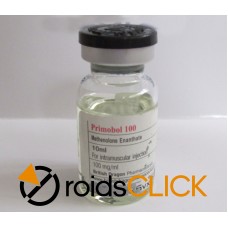 Primobol 100, British Dragon
Name: Primobol 100, British Dragon
Effective substance: Methenolone enanthate

Content: 100mg/ml (10ml)

Administration: intramuscular injection
Known as: Primobolan Depot, Nibal depot, Primo
This steroid cannot promote water retention as it lacks any estrogenic activity. So any weight gained due to use will be 100% pure lean muscle mass.
Primobolan is one of the best anabolic steroids for female off-season use.
Primobol can also be a good steroid for athletic enhancement. Since it has the ability to increase strength and will have a positive affect on muscular endurance and recovery.