Turinabol 50 tablets, Genesis (T-bol)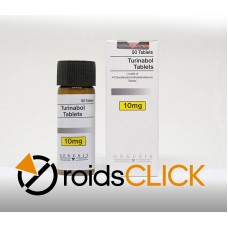 Turinabol 50 tablets, Genesis (T-bol)
Name: Turinabol, Genesis
Effective substance: chlorodehydromethyltestosterone
Content: 50 tablets (10mg/tab)

Recommended for athletes and bodybuilders who want to greatly promote muscular endurance (muscles wont tire out and the recovery time will be shorter). Strength will be improved (power and speed). Tbol will enhance the existing athlete within.

Bulking- Tbol can provide great growth (notable and clean). It doesn't aromatize, all weight gained due to use will be lean mass.
Cutting- protection against lean tissue loss, increase in hardness.